Cell Density / Biomass Measurement
ABER FUTURA is the compact lightweight biomass solution for measuring LIVE cell concentration on-line in bioreactors.

The ABER FUTURA is the complete instrument for measuring LIVE cell concentration online – designed with all the biomass monitoring processing power in a single compact housing. 
Configure to meet your needs.
The FUTURA system components consist of:  Probe(s) + Transmitter(s) + Software. The FUTURA system can be configured to be used in most bioreactors from research through to production. Once the correct probe size has been selected choose from a range of CONNECT hubs or a 1/4 DIN transmitter, panel mounted or in an IP65 enclosure. Choose then for optional SCADA software for calculation of additional parameters that can be used to monitor physiological changes of the cells and optional IOQ documentation for cGMP. 
Connect to your network.

The FUTURA can be easily incorporated into most PC's, bioreactor controllers and SCADA systems. FUTURAS can be mixed and matched and are also OPC compliant.

AES is the Southern California authorized representative for ABER FUTURA. If you are located outside Southern California, complete our Quote Request form and we will forward your inquiry to the appropriate contact.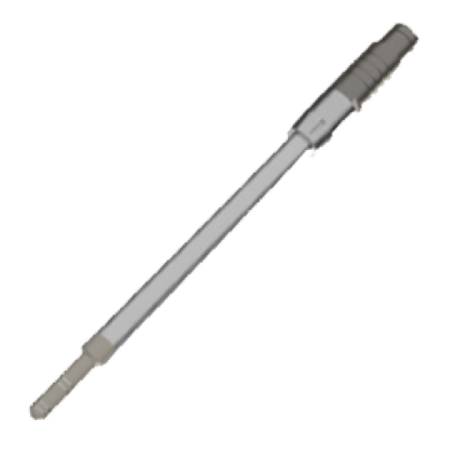 AES offers a wide rane of ABER probes to suit all applications. They are aavailable in 12mm diameter ideal for small bioreactors and 25mm diameter for larger vessels. All probes are Electro-polished and passivated. We offer options for USP class VI and FDA CFR21 177 certificates. By default a probe is shipped with a simple standard certificate of traceability. You have the option for a full breakdown of all the materials used in the production of a probe; if you require this option, the 'Probe Certificate of Conformance' package must be ordered for each probe.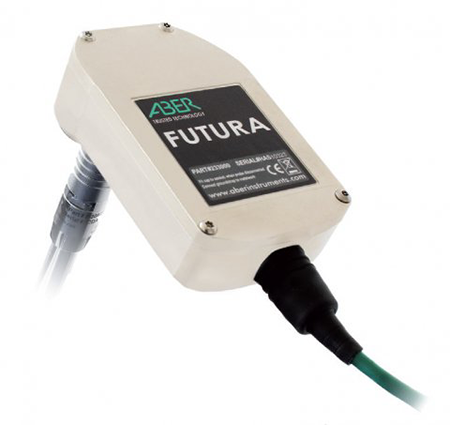 Standard and Remote FUTURA
The FUTURA is the main processing engine of the FUTURA Biomass monitoring system and comes in two variations. The Standard FUTURA is suitable for most bioreactors and is ideal for 25mm diameter, side mounted probes. The Standard Remote FUTURA is best suited to small vessels where the available head space is often limited.
The FUTURA Connect is a multifunctional hub that interfaces the FUTURA to the outside world. They provide USB, Modbus and Current Loop connections which allow you to connect the FUTURA's signals to any bioreactor control system, fully integrating the FUTURA with your process system. The FUTURA Connect hubs are available in one, four and eight channel models, which gives you greater flexibility in how you configure your system.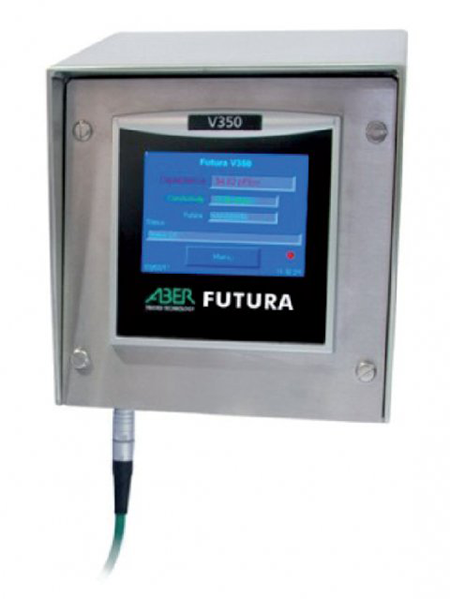 FUTURA V350 Touch Screen Transmitters
FUTURA V350 Touch Screen Transmitters offer the perfect solution when you need a local biomass control screen near your bioreactor. It allows you to fully control your FUTURA using its touch screen. You can easily monitor the FUTURA's signals and feed them directly into your bioreactor control system. The FUTURA V350 is available as a panel mount (connects to any single FUTURA option) or as a Wall Mount, contained within an IP65 Enclosure, which connects to any single FUTURA option. Both options are programmable.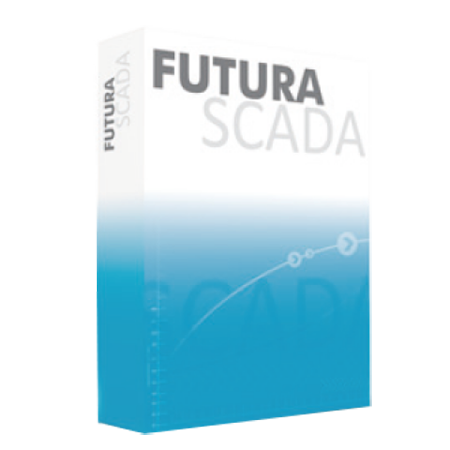 The capabilities of the FUTURA Biomass monitoring system is further enhanced when combined with the FUTURA Software developed by ABER Instruments. FUTURA Tool, FUTURA Lite and FUTURA SCADA Software deliver greater online connectivity, data analysis and mining capabilities, providing better insights throughout your Online Biomass Process.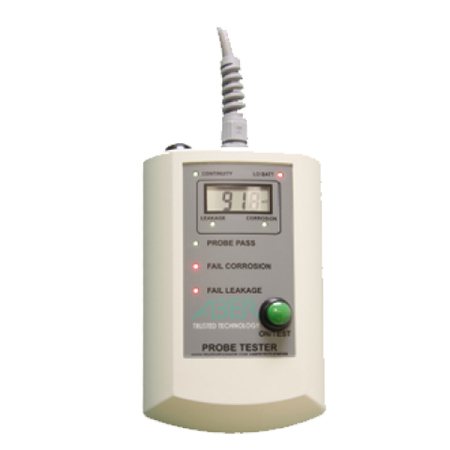 We offer a range of FUTURA Test Equipment from Aber Instruments. The FUTURA Signal simulators are used to check the integrity of the FUTURA by providing a constant signal at a given frequency. The FUTURA Probe Tester is used to check the integrity of the probe.
Product availability, specifications, and prices are subject to change without notice.
Talk to an AES Technical Expert to discuss your applications and product needs